Engineering from Drücker Steuerungssysteme
As an engineering service provider, we offer various solutions in the field of Industrial Automation. Our experienced team enables you to implement your system from sketch to commissioning.
DRÜCKER Steuerungssysteme is the engineering service provider of Industrial Automation solutions
As a comprehensive engineering service provider in the field of Industrial Automation, we offer you all the necessary skills for realizing complex projects.
From technical construction to the commissioning by experienced technicians and programmers, we develop plants and machines for a variety of industries.
Building our own control cabinets guarantees the highest quality standards and flexibility.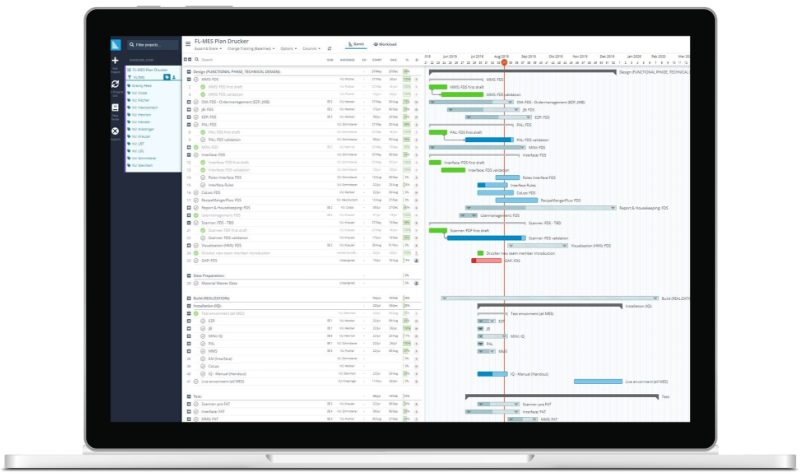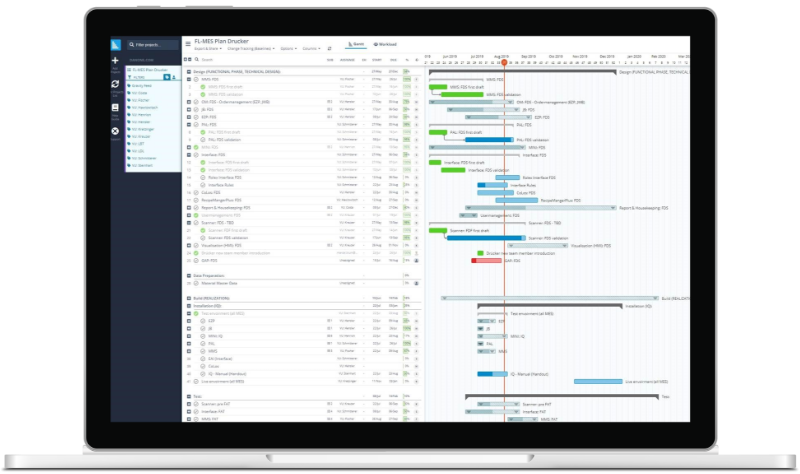 Project management
Complex projects in Industrial Automation require state-of-the-art project management approaches and methods. For the project management of our interdisciplinary teams, we use Microsoft Planer or Asana.
Large projects are divided into different work phases and are clearly illustrated on project boards. The respective To-Dos are assigned unambiguous responsibilities and deadlines, to transparently show the project's timeline. Bottlenecks and reliances can be identified early and resolved by a variety of measures or prioritization.
Project plan
We always carry out the project plan with the latest version of the ECAD system EPLAN ELECTRIC P8. The EPLAN platform ensures the consistency of the project data across disciplines and project phases, enabling smooth integration of the engineering into your entire product development process. The consequence: Faster engineering results with increased quality in machine and plant documentation.
EPLAN is coupled to our inventory management software via an interface. BOMs are generated automatically to generate project-specific orders. This is also the basis for our comprehensive project documentation.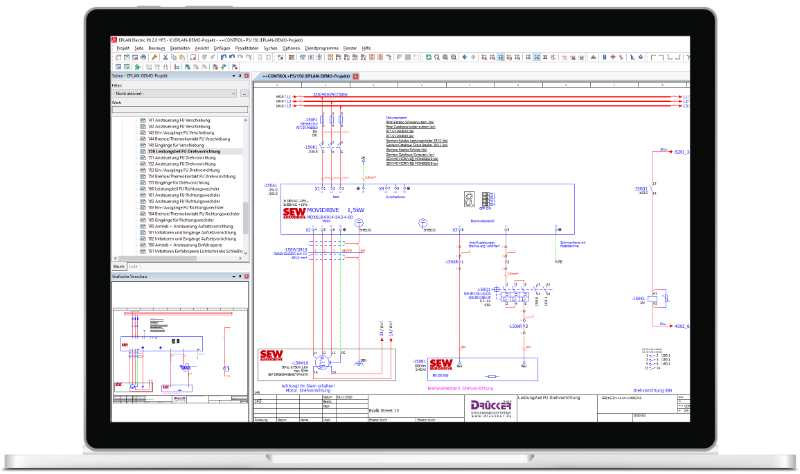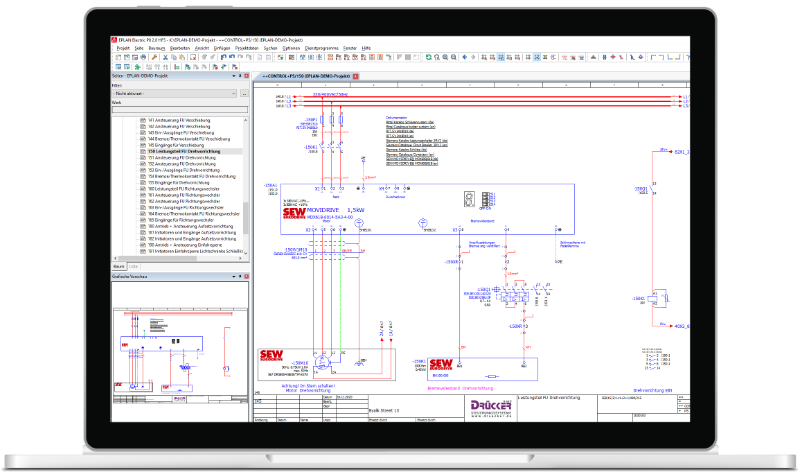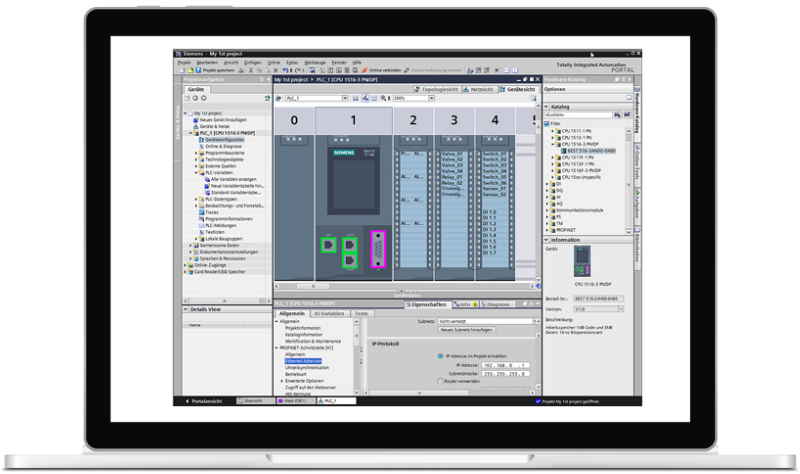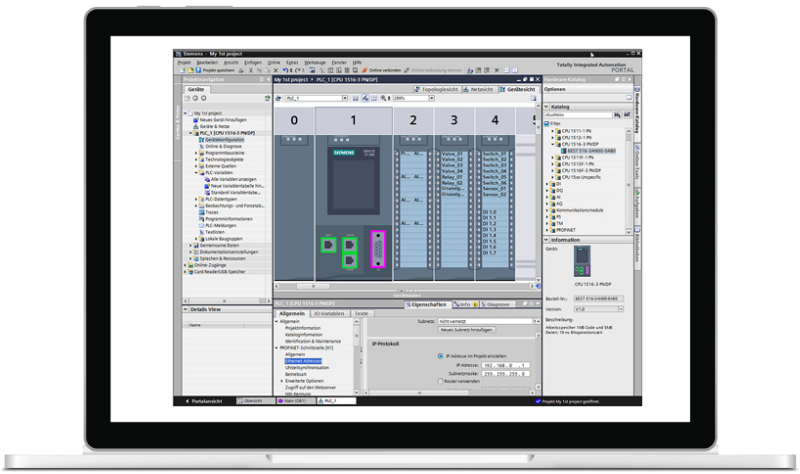 PLC programming
For programming the PLC and IPC controls, we use only programming languages of the IEC 61131-3 standard. We prefer the programming structured text / SCL.
We have the following manufacturers (i.a.) and their controls in use:
- Siemens with TIA Portal V16 and older
- Beckhoff with TwinCAT 3.0 and TwinCAT 2.0
– Schneider Electric with SoMachine
– CoDeSys from 3S
– Bosch Rexroth and Bosch OpCon
Drive systems from the following manufacturers:
SEW-Eurodrive, Siemens, Beckhoff, Rexroth, Schneider-Berger Lahr, Lenze and Danfoss.
Communication or fieldbuses: BACnet, OPC UA, EtherCAT, Profinet, ASI, IO-Link, Profibus-DP, CAN, CANopen and Modbus.
Machine visualization
A machine with a simple and intuitive user interface is the foundation for efficient operation.
Therefore, we rely on well-known manufacturers and their development environments:
– Wonderware InTouch, InTouch Machine Edition
– Siemens WinCC, WinCC flexible
– Beckhoff TwinCAT Target Visu, PLC HMI, PLC HMI Web
– Schneider Vijeo Designer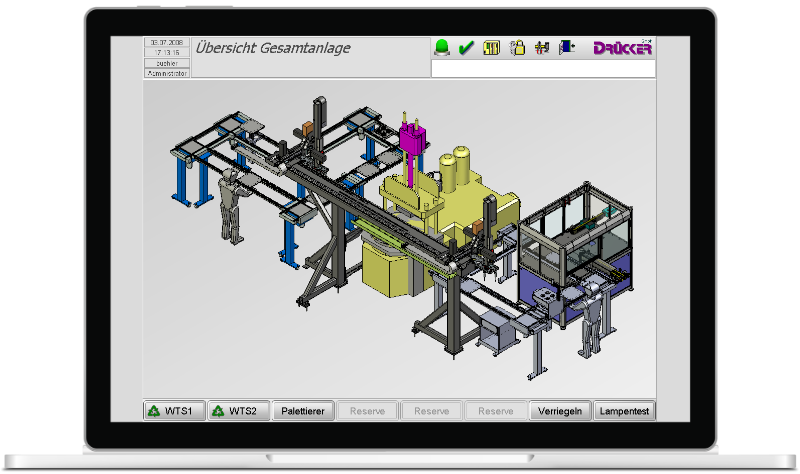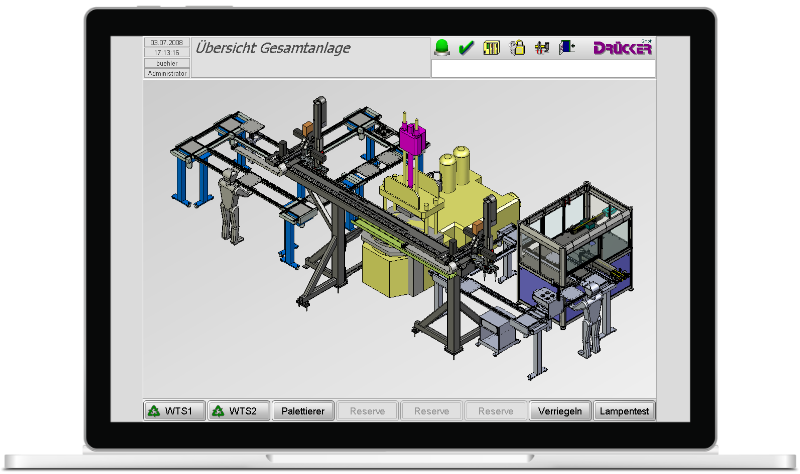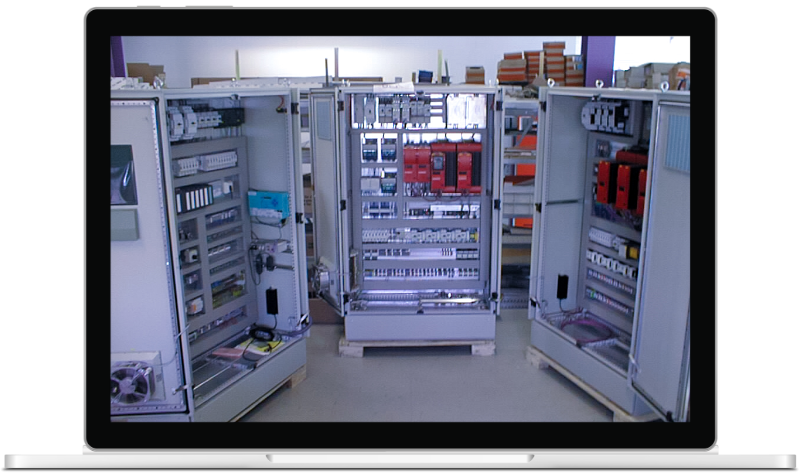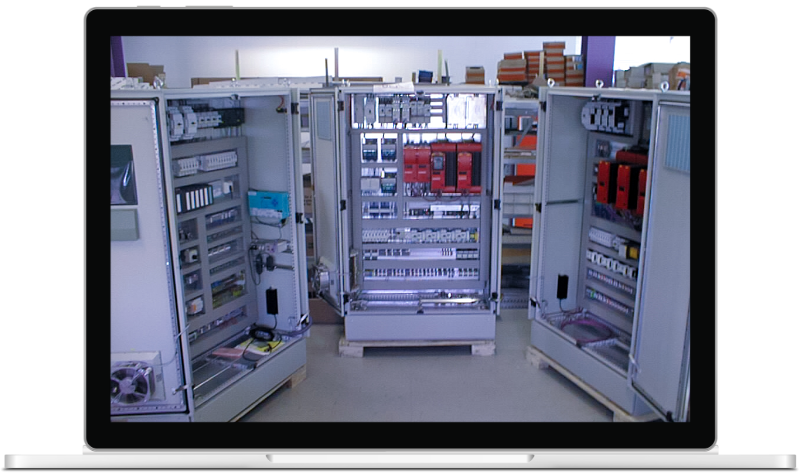 Control Cabinets
Our experienced control cabinet employees ensure compliance with customers' requirements for the control cabinet. All manufactured cabinets are tested according to DIN 60204 / VDE 0113.
We install the most advanced control and drive components of well-known manufacturers such as Beckhoff, Siemens, Pilz, Balluff. Customer changes are flexible and immediately implementable due to our advantage of engineering and manufacturing in-house.
The workshop area of ​​650 m² is available for both your own projects as well as for contract manufacturing.
Commissioning & Service
We are there for you - whenever you need our support. Every day we deal with the different plants from all epochs of automation technology.
Complex automation systems require regular maintenance and care. Consumption and process data must be examined, reorganized or archived. Process variables and recipes should be permanently saved. The essential system functions as well as the plant adjustments require a regular review.
We commision plants worldwide and we offer professional service.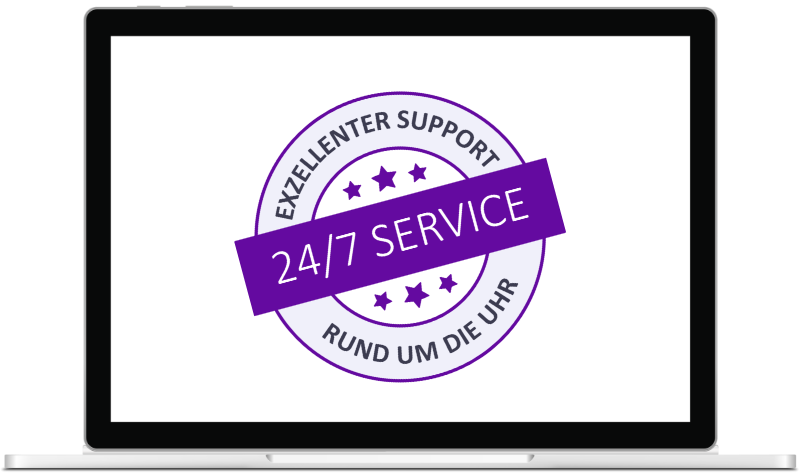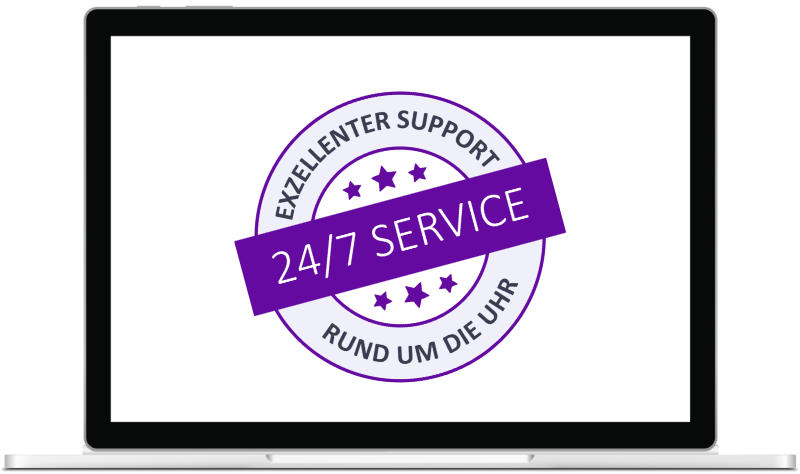 Engineering & Innovation
We achieve innovation with well-trained and highly motivated employees and the use of state-of-the-art software technologies. This combination is the basis for our successful project realization.
To do so, we work closely with our technology partners:
Since 2014: Wonderware Endorsed Partner (1 of 32 Worldwide)
Since 2003: Schneider System Integrator
Since 2002: Microsoft Certified Partner
Since 1998: Siemens Solution Partner
Since 1995: Wonderware System Integrator
Do you have questions about DRÜCKER Steuerungssysteme GmbH and our range of services?




© 1985 – 2023 | DRÜCKER Steuerungssysteme GmbH