Palletizer from Drücker Steuerungssysteme
We have many years of experience in the development of automated production cells.
With our former subsidiary ProMoLine Automation GmbH, we have developed various solutions for the magazining and palletization of different parts.
We offer flexible solutions for palletizers, magazining machines, and the associated services
The assembly, commissioning and training is done by our experienced team at your or the end customer's site. On request, our service technicians ensure the long-term smooth operation far beyond the warranty period.
Magazining unit
Automatic stacking and de-stacking, of any type of components (suctiable, tangible, or magnetic), is applied in all areas of the automotive, electrical, pharmaceutical, and cosmetics industry.
In the internal and inter-company material flow, our systems guarantee a logistically optimized and orderly process.
Magazining units for the following products have already been realized:
electronic components
Surface-sensitive parts
form-critical stamped parts
turned parts
glas vials, tubes
Assembly components and - groups, and many more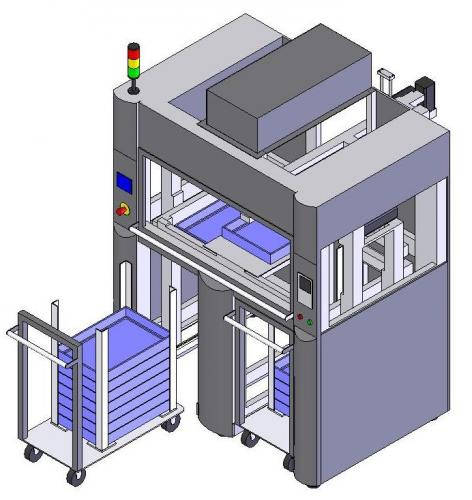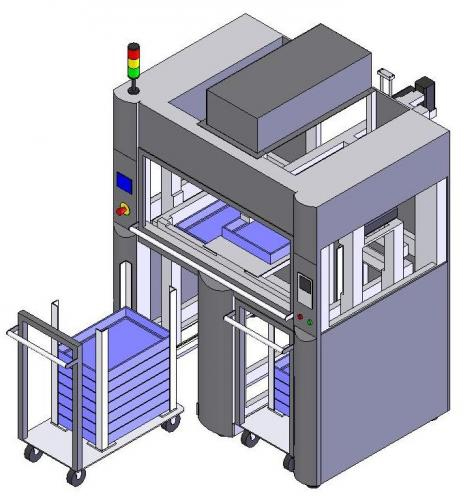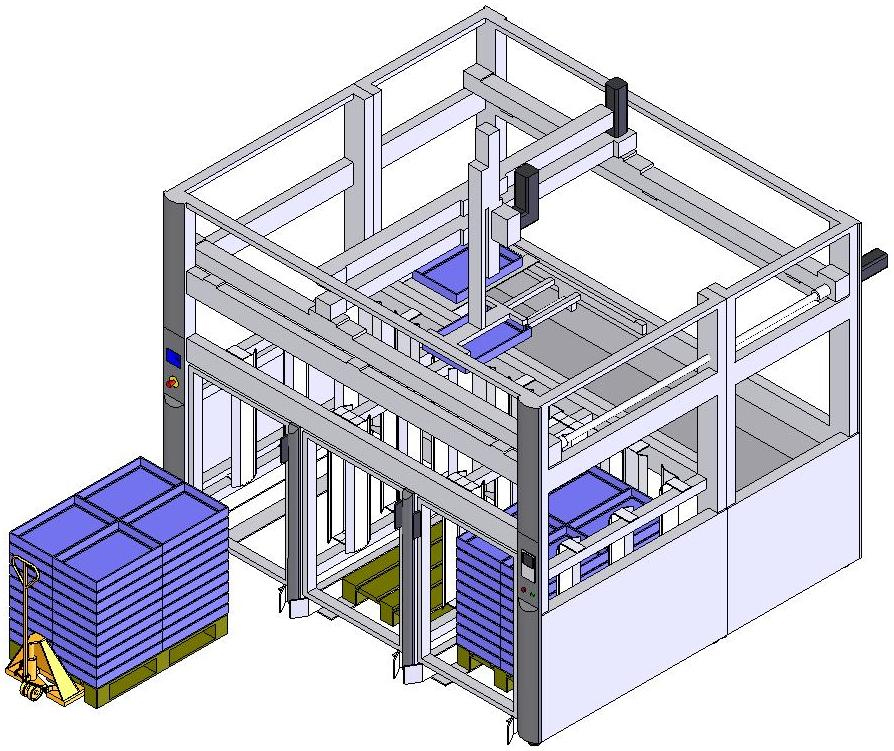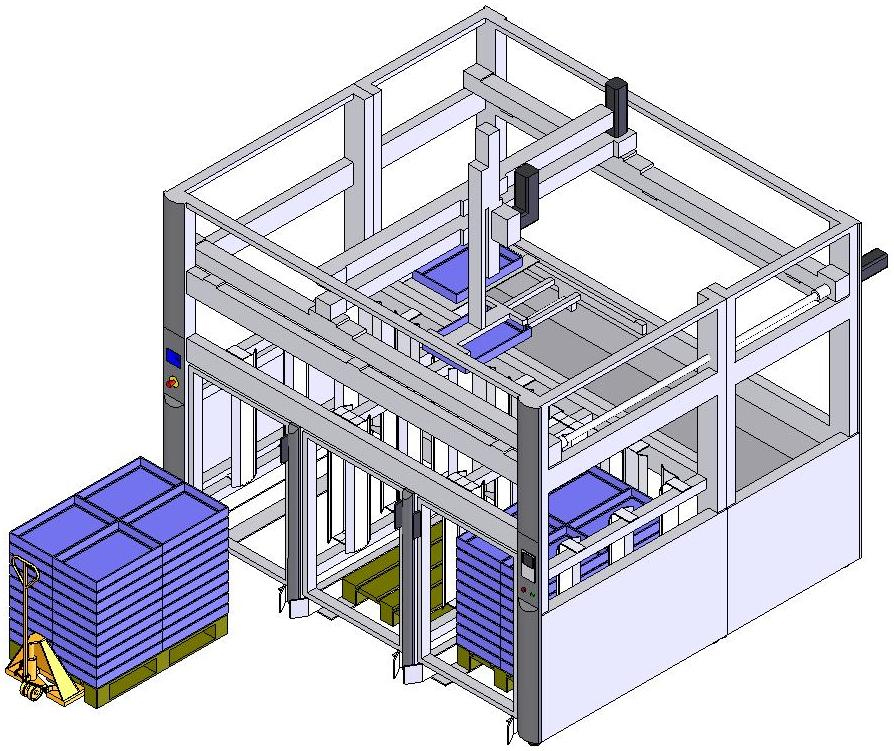 Palletizer
The container handling enables automatic and variant-flexible palletizing and depalletizing of stackable contraines directly off the EUR-pallet, during the logistically optimized internal and out-of-house material flow. The part handling demaganizes the components from the container into the production flow or maganizes components from the production flow into the container.
The EUR-pallet, supplied manually or automatically via a transport system, is loaded or unloaded in layers depending on the selected operation mode. The components are loaded and unloaded with the part handling. After finishing a pallet the next pallet is switched to automatically, when using multi-station systems and the finished pallet can be exchanged.
Multi-station systems allow for a variant-flexible container loading and unloading, respectively. Depending on the number of pallet spaces, this system is versatile and offers a large variety of operating regimes. The ME1200 can be equipped with up to 8 pallet stations.
Palletizers for the following products have already been realized:
Automation container
Euro container (KLT)
Blister, trays
etc.
Service, Repair and Retrofit
The company Drücker Steuerungssysteme GmbH has taken over the entire inventory of the former ProMoLine Automation GmbH. Since then, Drücker is able to carry out the necessary service and repair work on the magazining units and palletizers built by ProMoLine.
We are available to all ProMoLine customers. We can also facilitate conversions, extensions and changes.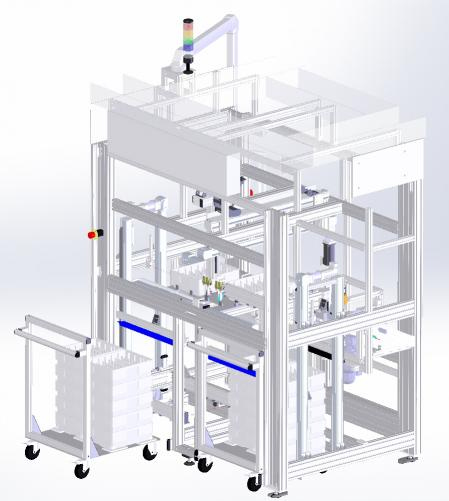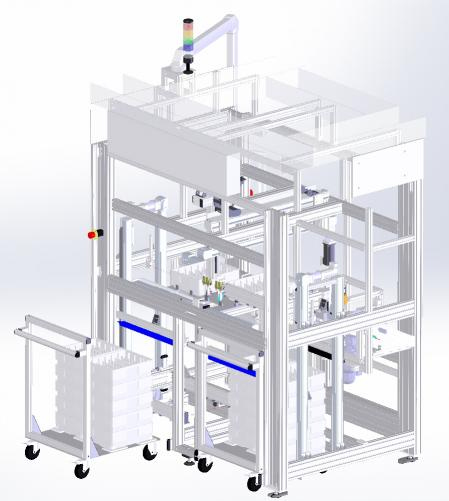 Do you have questions about DRÜCKER Steuerungssysteme GmbH and our range of services?




© 1985 – 2023 | DRÜCKER Steuerungssysteme GmbH